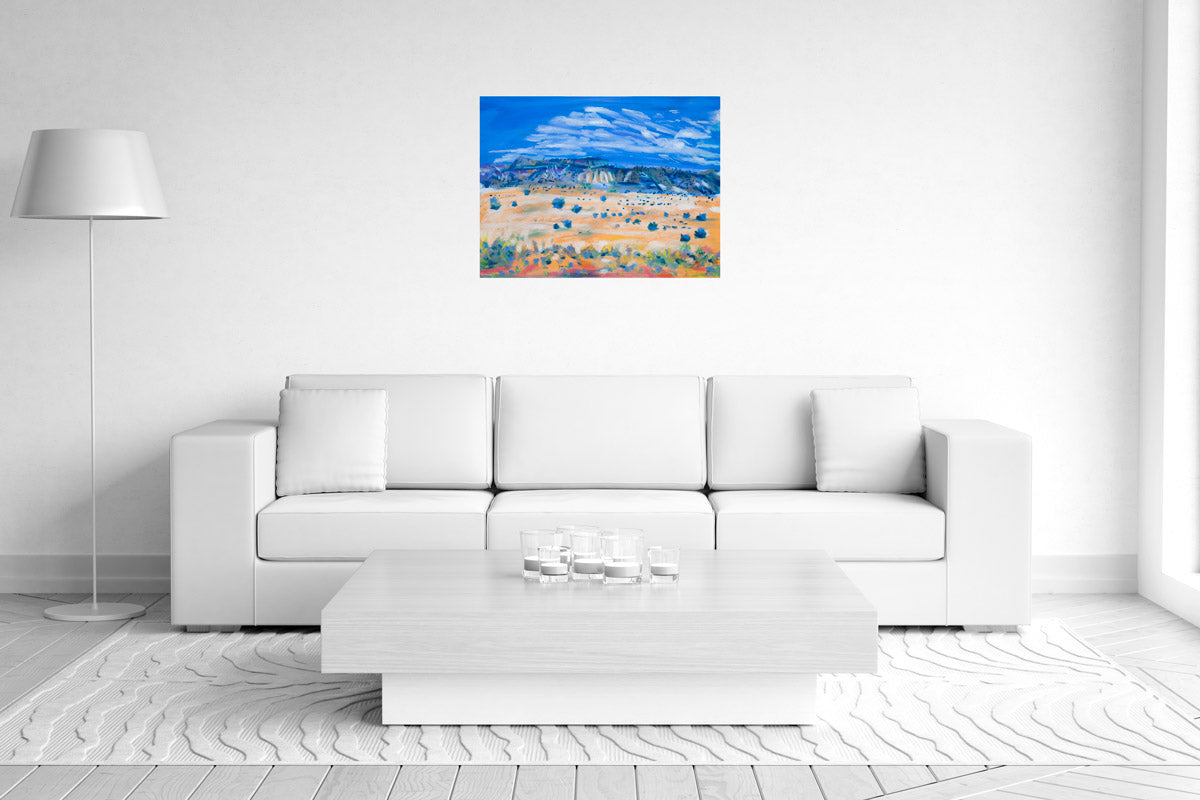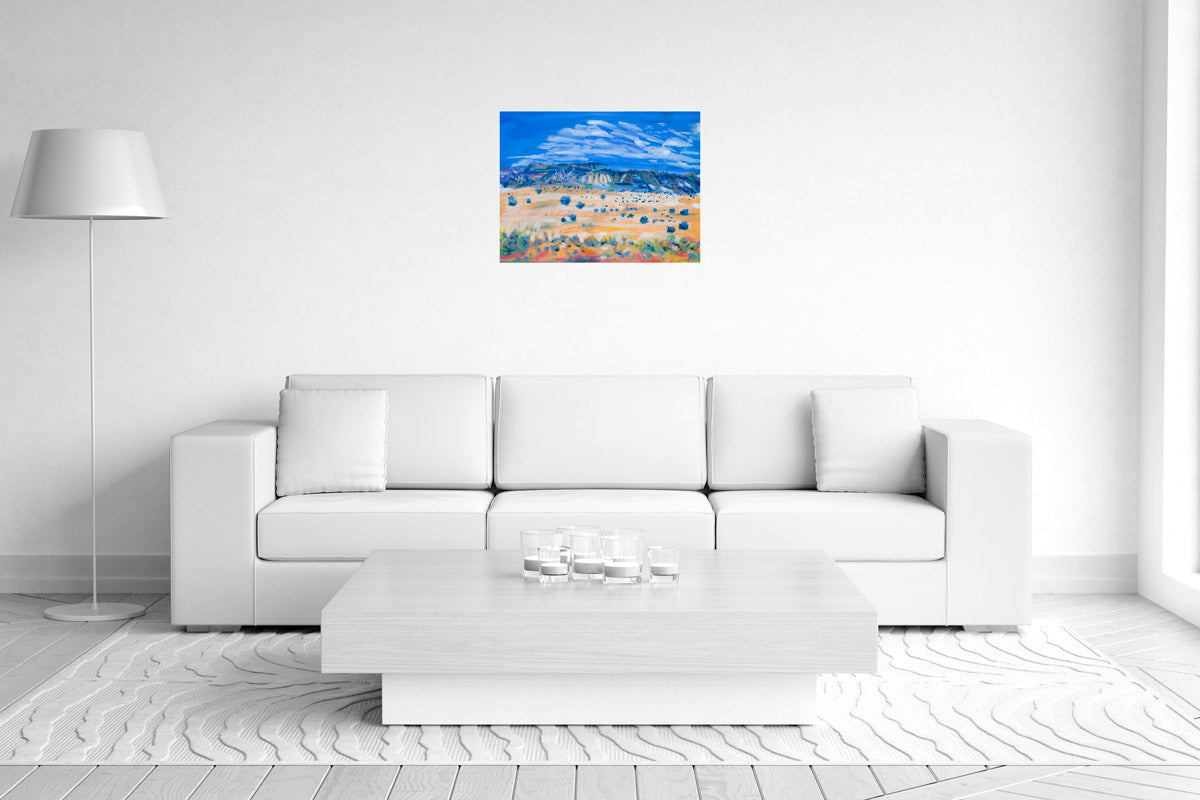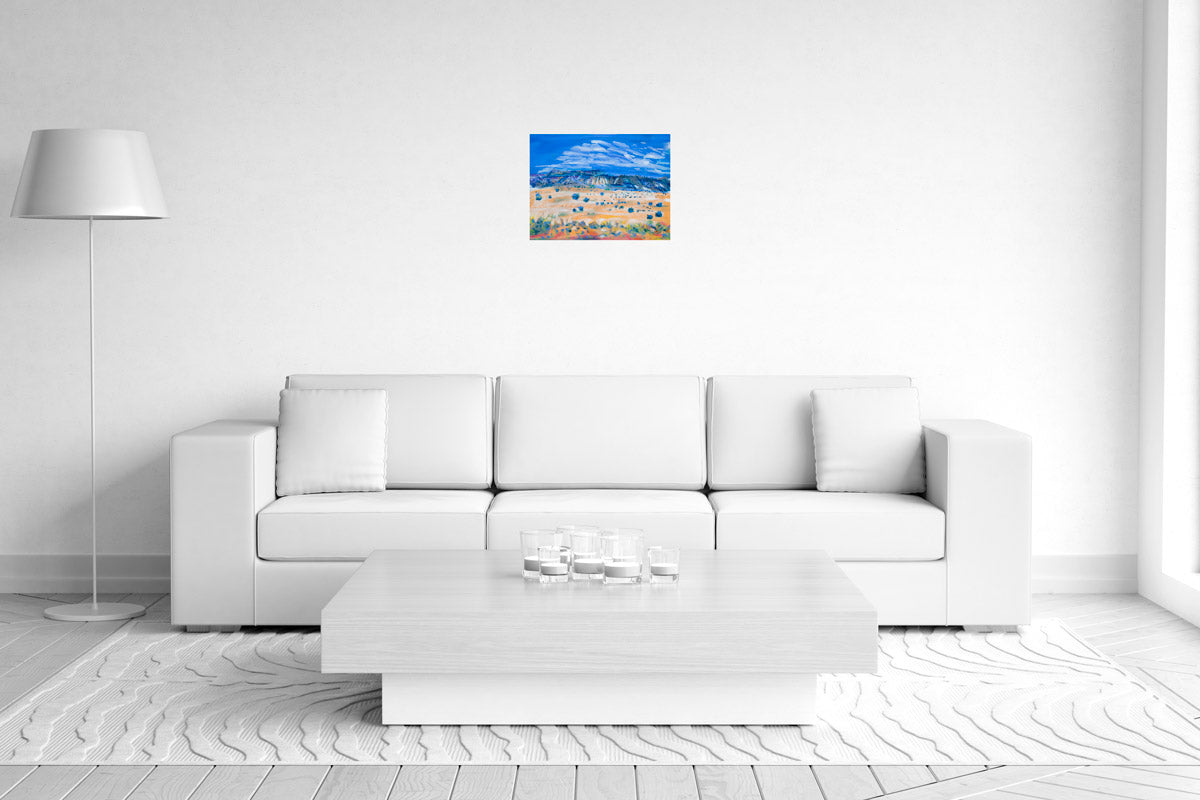 Cochiti Mesa
Field Notes: My audience included many birds: hawks, ravens, jays and wrens swooping in for a quick peek. It's a bonus if I happen to be a place where there are no other humans. The time at the easel becomes a true meditation in nature.
UNFRAMED Signed Giclée prints are individually printed on museum grade archival paper. The quality of a Giclée print is far superior to all other forms of printing. It's the closest you can get to the real thing.
The Real Thing: If you are interested in purchasing original pastel paintings contact us.
Southwest Landscape Painting, Santa Fe Artist, Plein Air Pastel, Fine Art Giclee Print, Laurel Guy Art