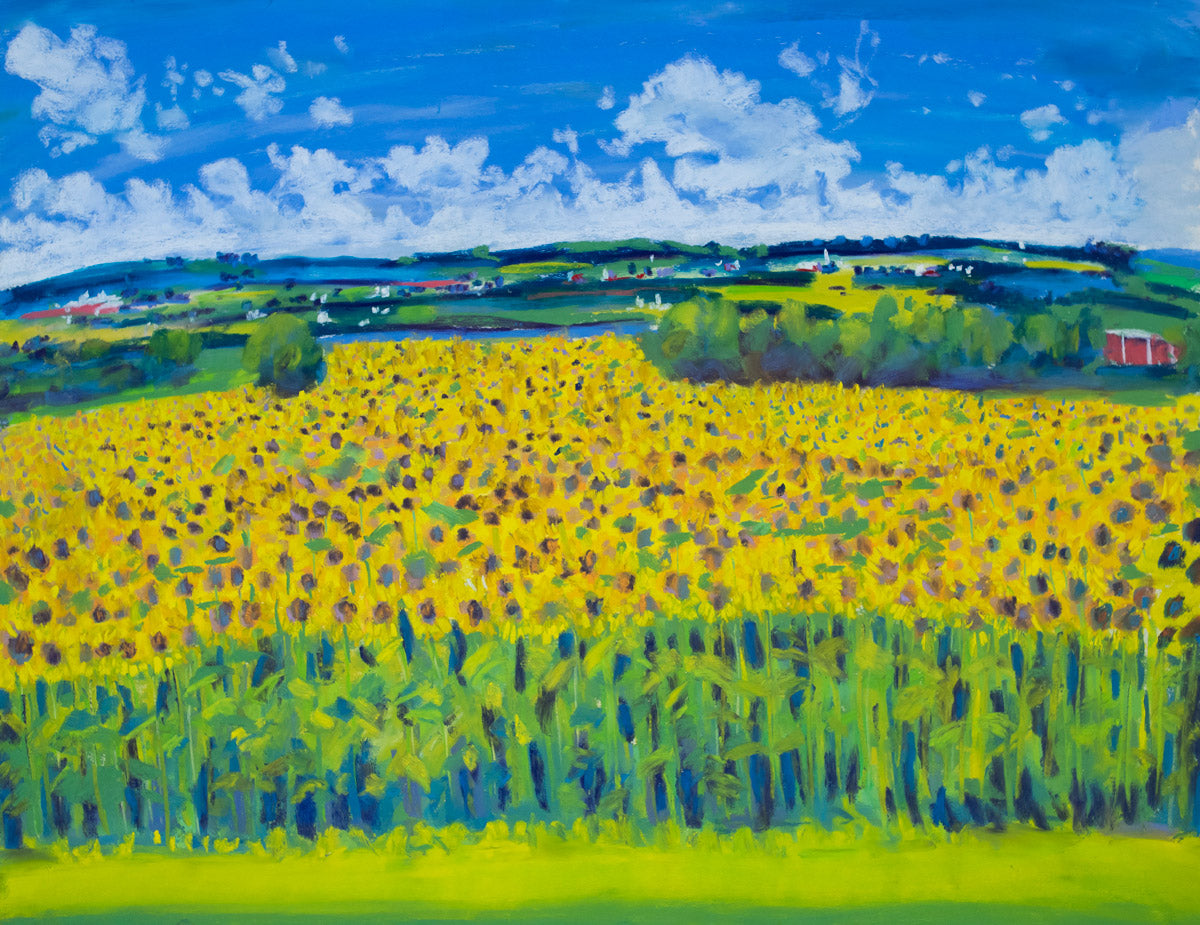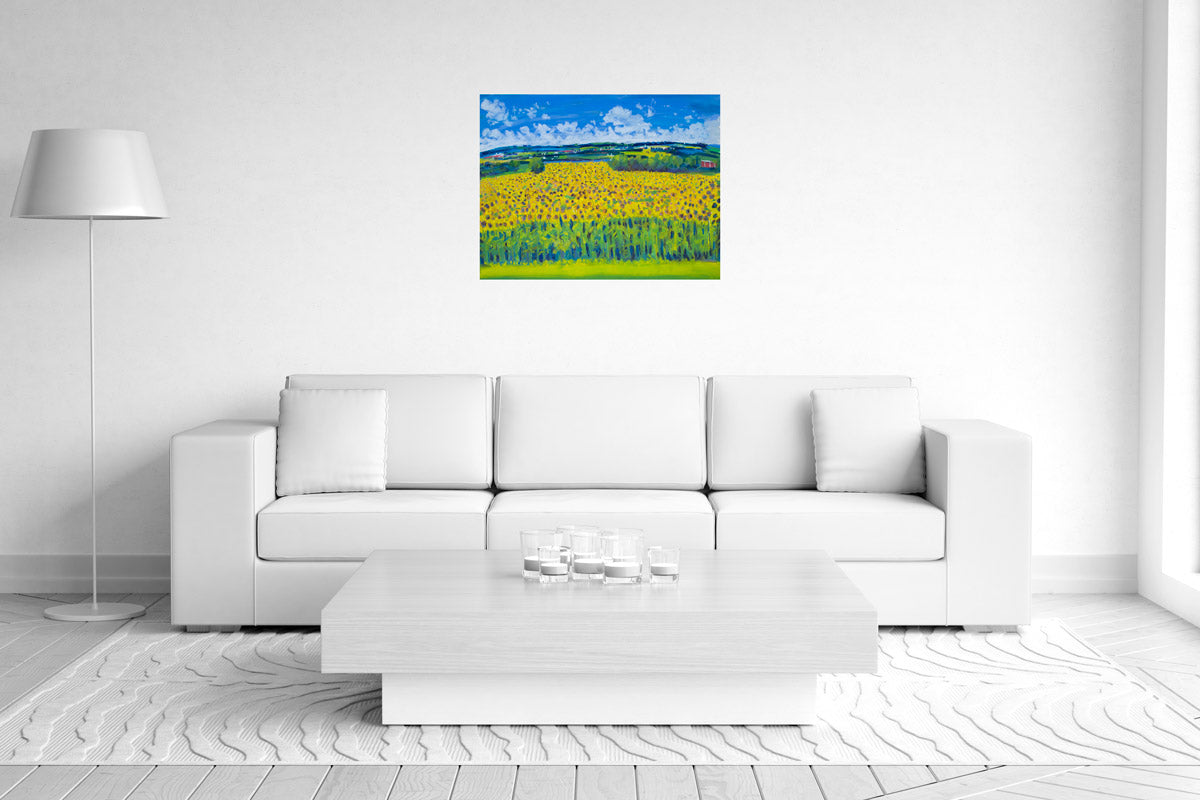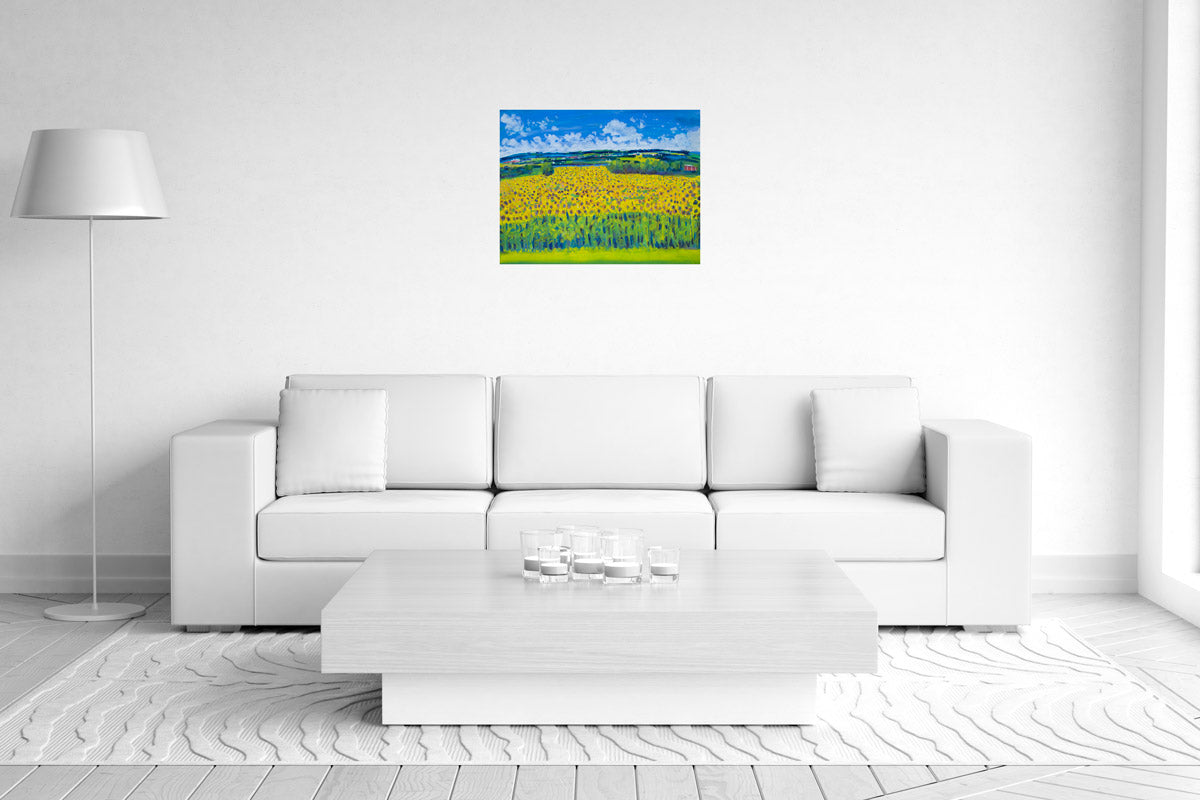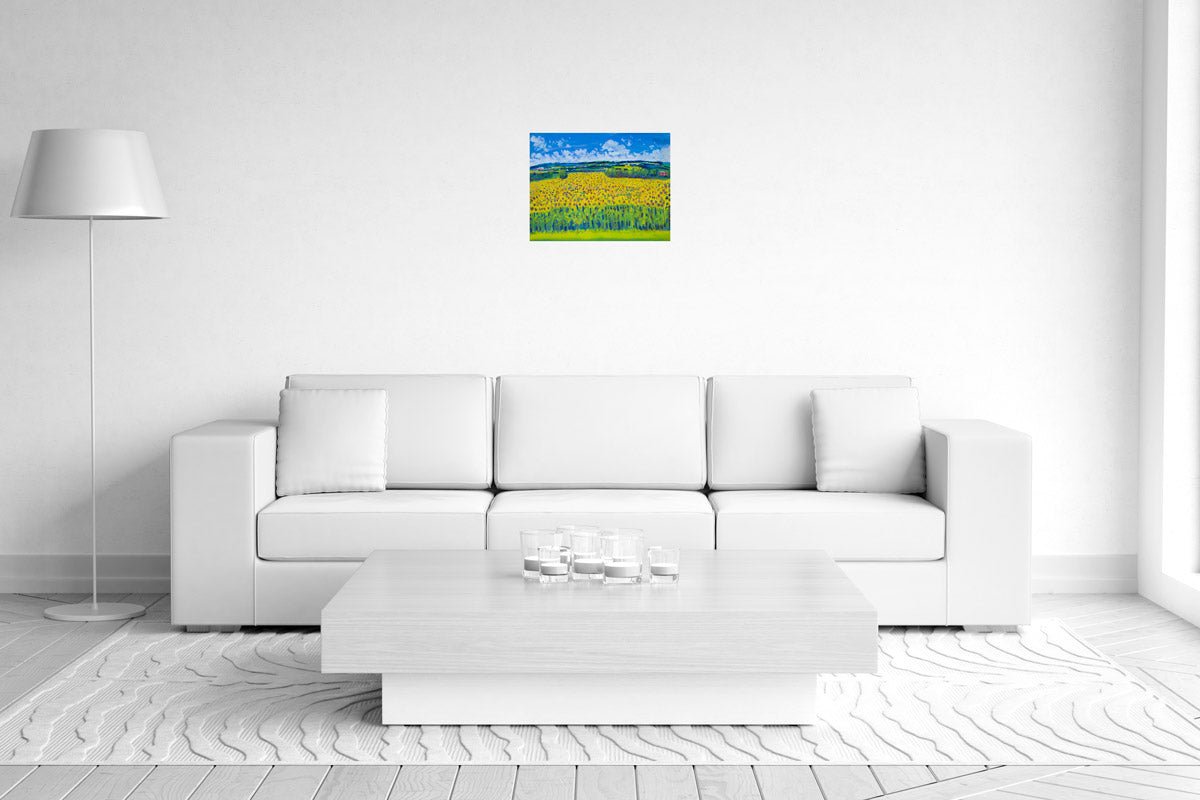 Ten Thousand Sunflowers. Ten Thousand Prayers for Ukraine.
Field Notes: This painting has new meaning in our chaotic world...when I look at it now, I think of the people of Ukraine. It is just one small section of a vast field of 750,000 sunflowers in King Ferry NY.
UNFRAMED Signed Giclée prints are individually printed on museum grade archival paper. The quality of a Giclée print is far superior to all other forms of printing. It's the closest you can get to the real thing.
#Finger Lakes Landscape Painting#Ithaca NY Artist#Plein Air Pastels#Fine Art Giclee Print#Laurel Guy Art