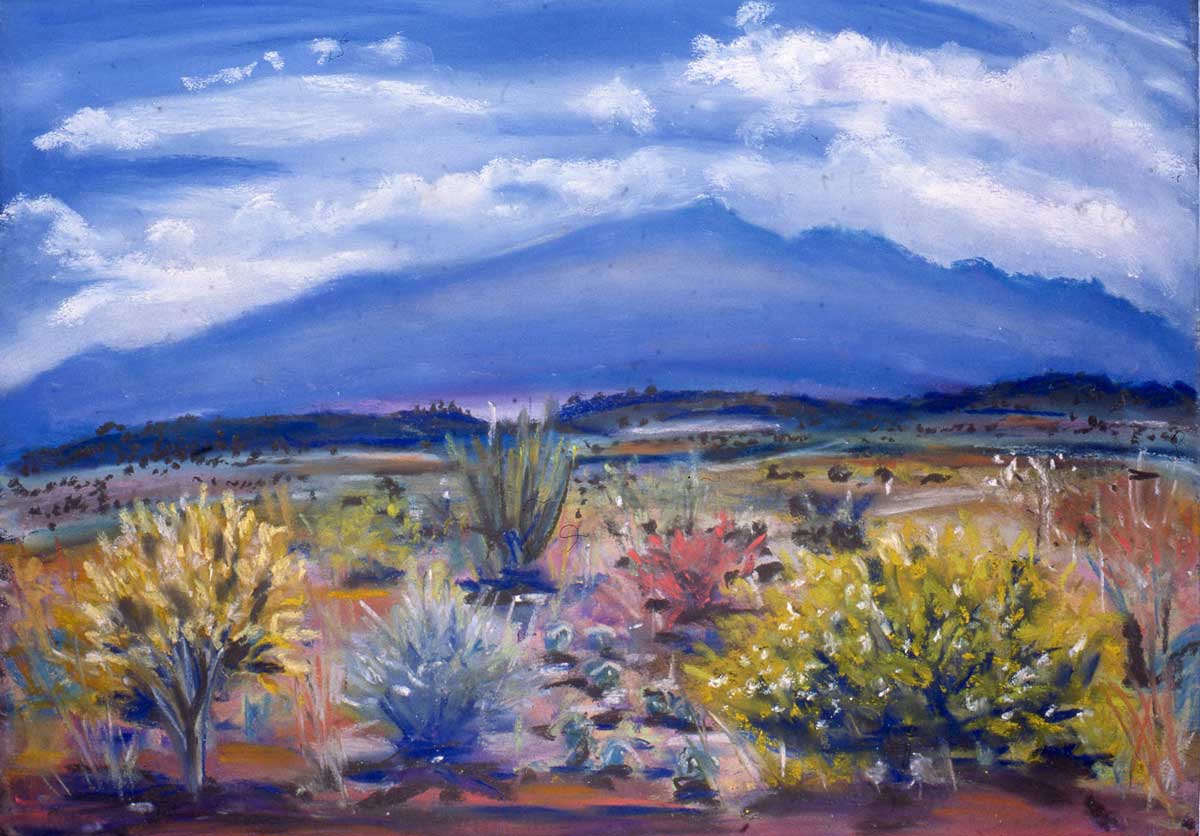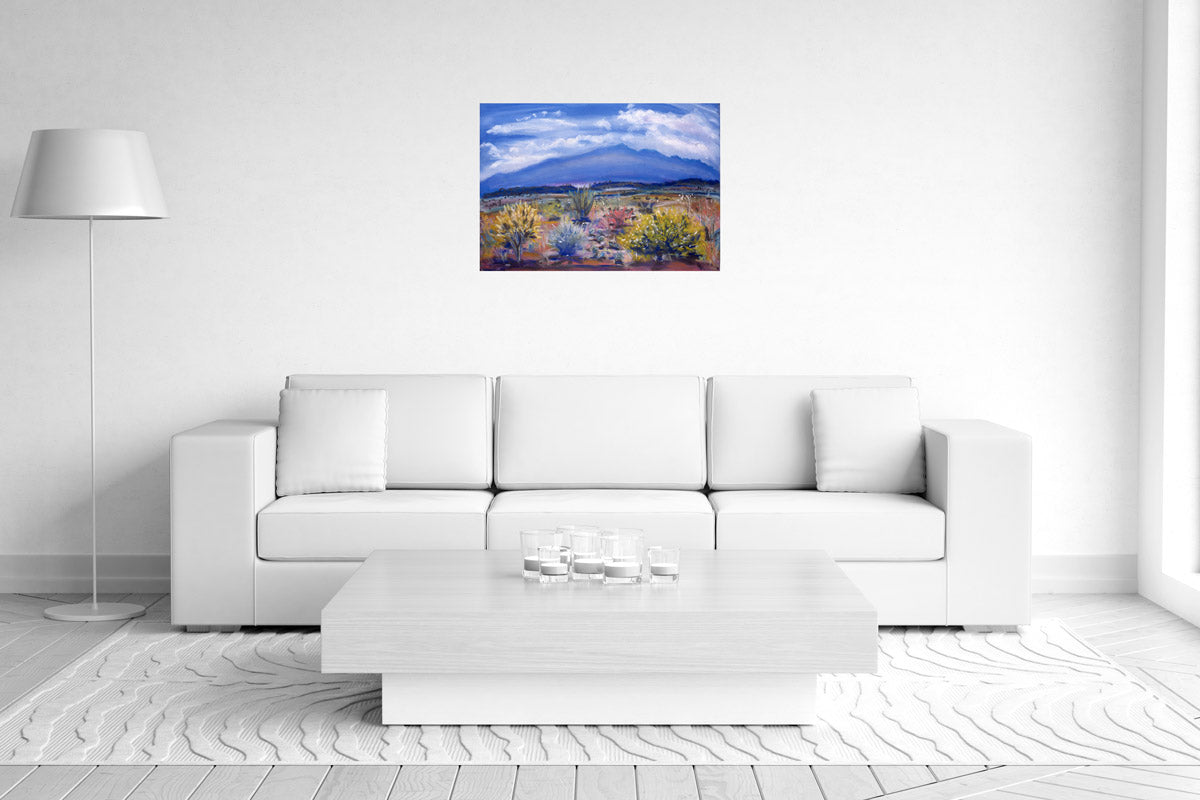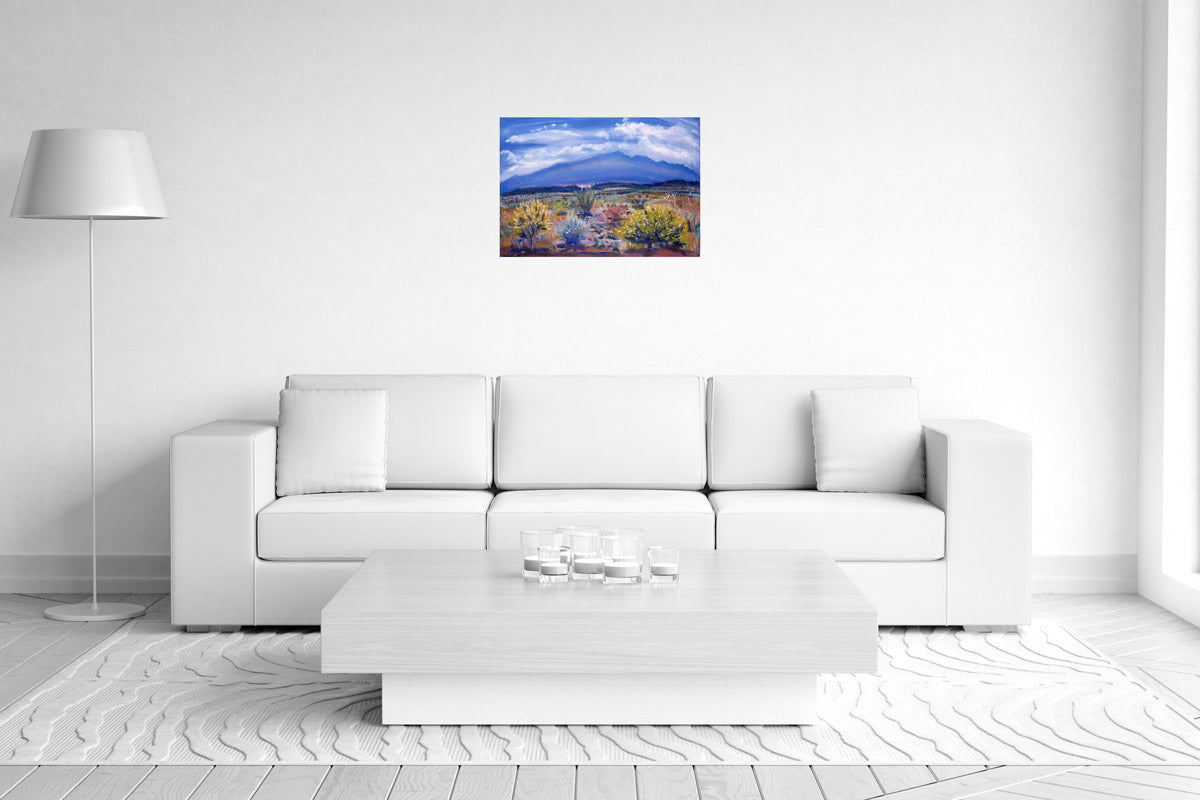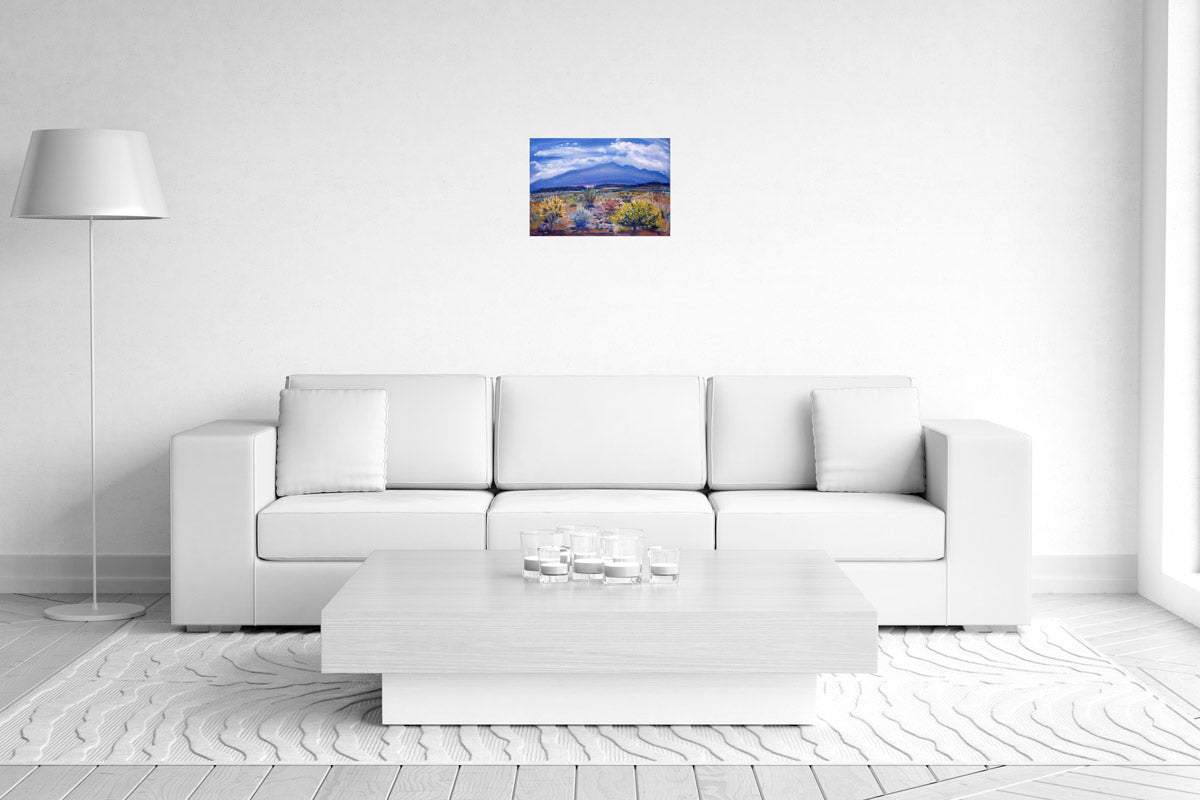 Cochiti in Spring
Field Notes: Spring wildflowers transform the high desert in Cochiti. (pronounced "Coach-eh-tee") Dozens of blooming flowers and breathtaking views...and I had it all to myself!
UNFRAMED Signed Giclée prints are individually printed on museum grade archival paper. The quality of a Giclée print is far superior to all other forms of printing. It's the closest you can get to the real thing.
The Real Thing: If you are interested in purchasing original pastel paintings contact us.
Southwest Landscape Painting, Santa Fe Artist, Plein Air Pastel, Fine Art Giclee Print, Laurel Guy Art