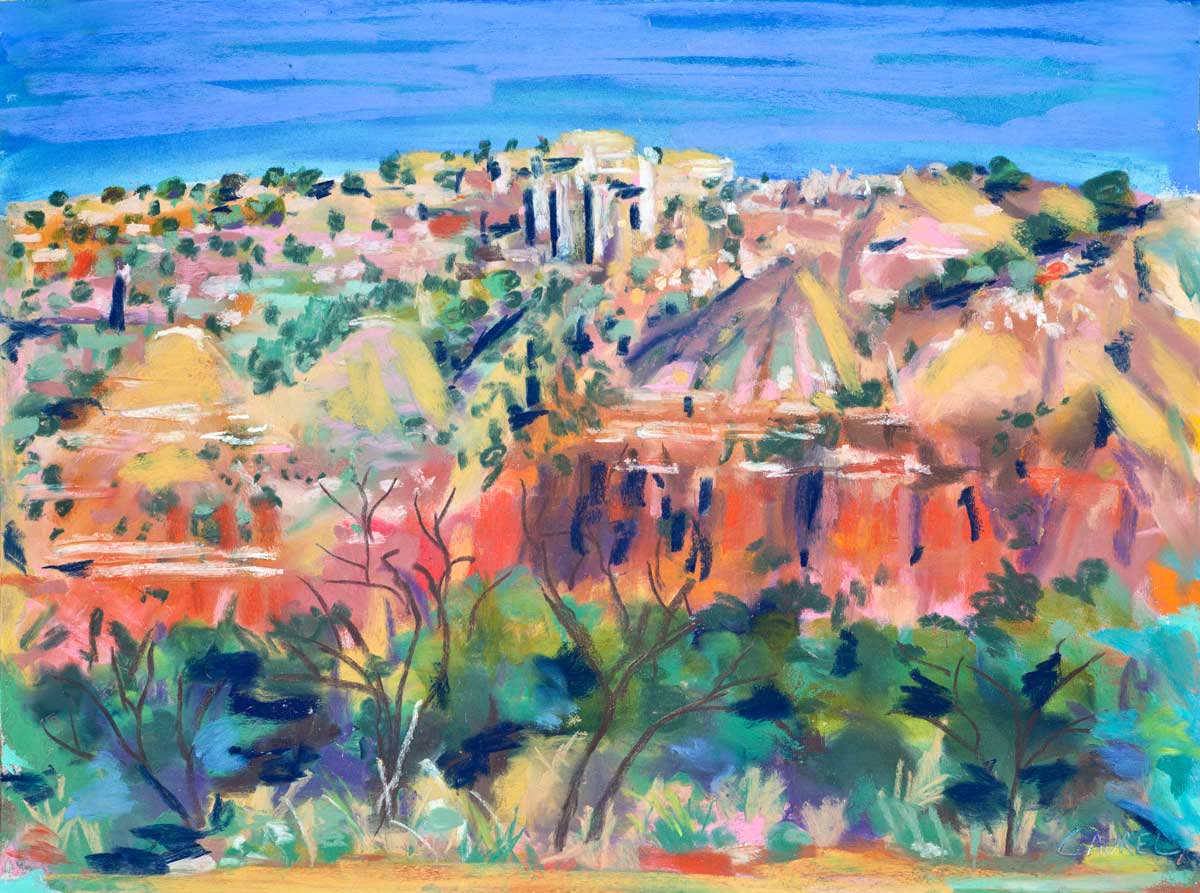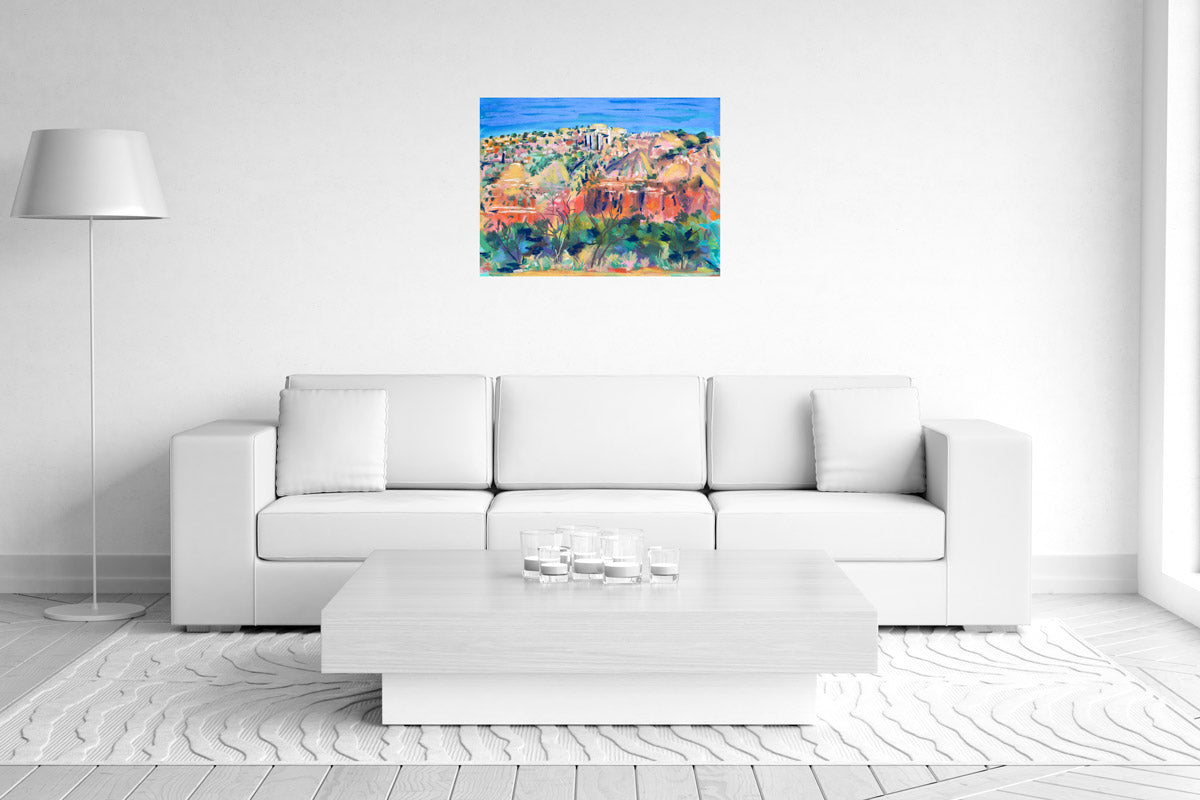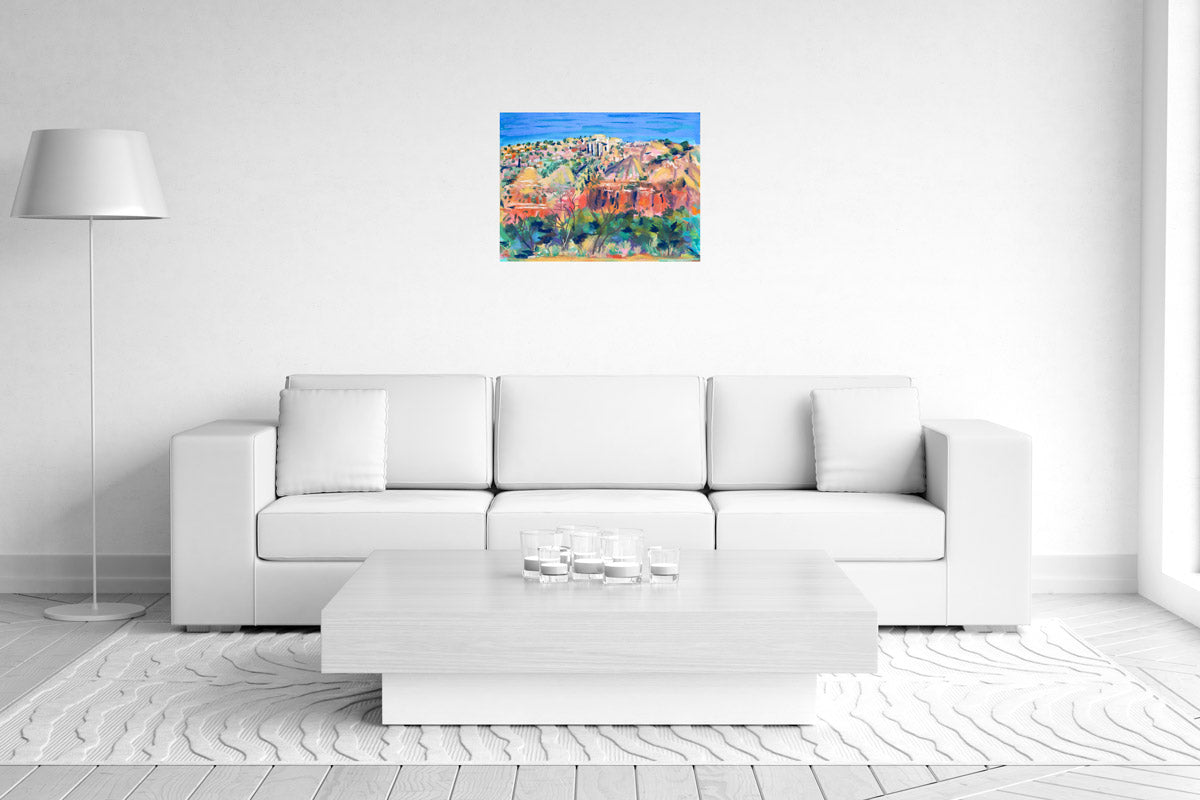 Palo Duro Canyon II
Field Notes. I was on a cross-country road trip to the Palo Duro Canyon in the Texas Panhandle.  Georgia O'Keeffe, one of my heroes, taught art as a young woman in Canyon, TX, 1916-1918, and one of her favorite things to do was paint this vibrant canyon and the crows that floated above it. I packed up my art supplies, my dog Hugo and off we went to follow in O'Keeffe's footsteps and paint in the Palo Duro. Once we arrived, I almost immediately turned around and left. There was NO WAY I could paint this place! The Palo Duro is known as the Grand Canyon of Texas and it is beyond magnificent. I thought, "Oh well, I've driven 2,000 miles, I might as well try."
UNFRAMED Signed Giclée prints are individually printed on museum grade archival paper. The quality of a Giclée print is far superior to all other forms of printing. It's the closest you can get to the real thing.
The Real Thing: If you are interested in purchasing original pastel paintings contact us.
Southwest Landscape Painting, Santa Fe Artist, Plein Air Pastel, Fine Art Giclee Print, Laurel Guy Art