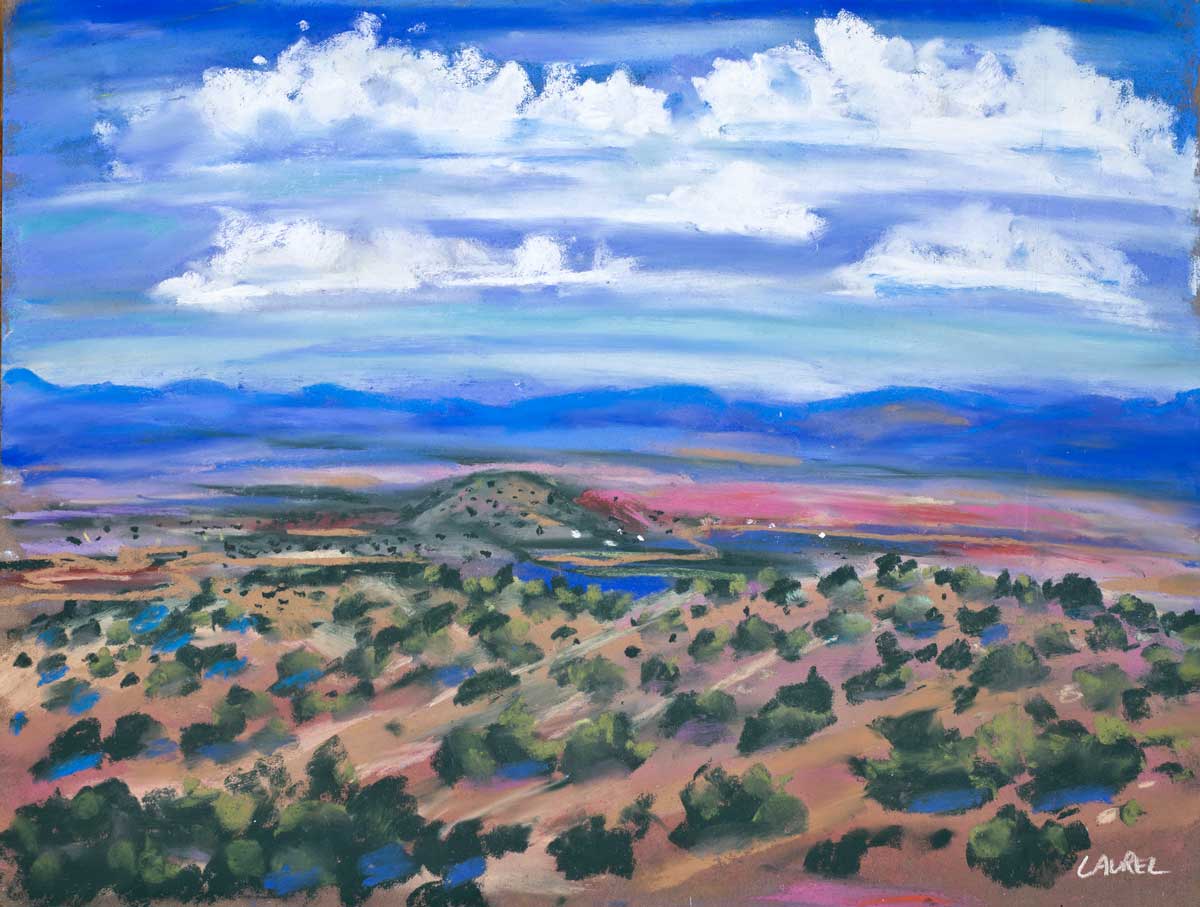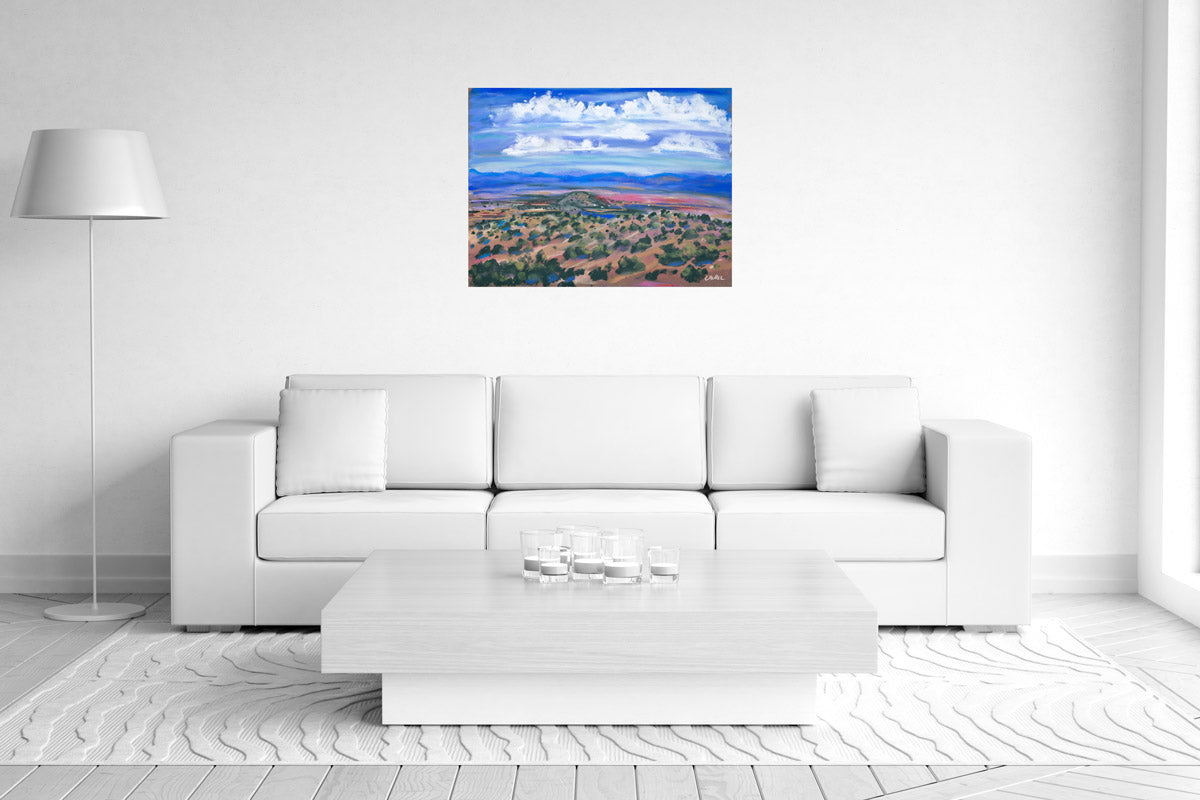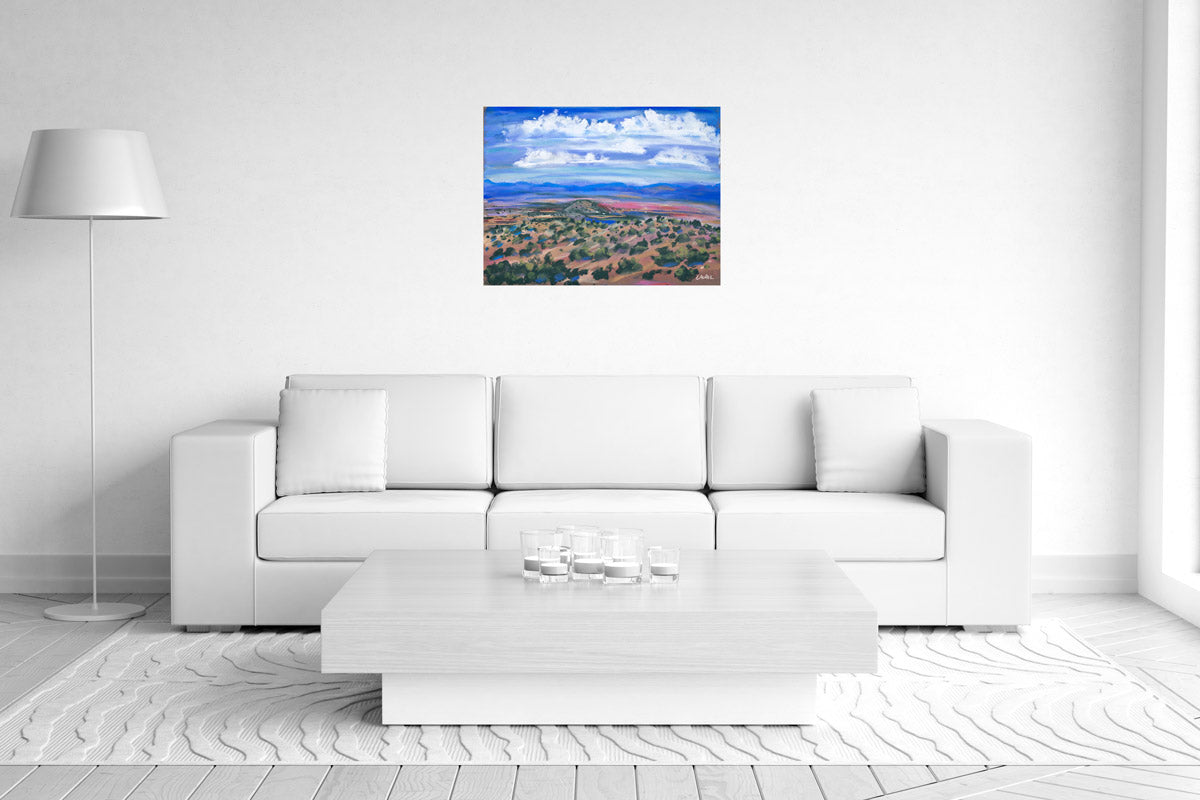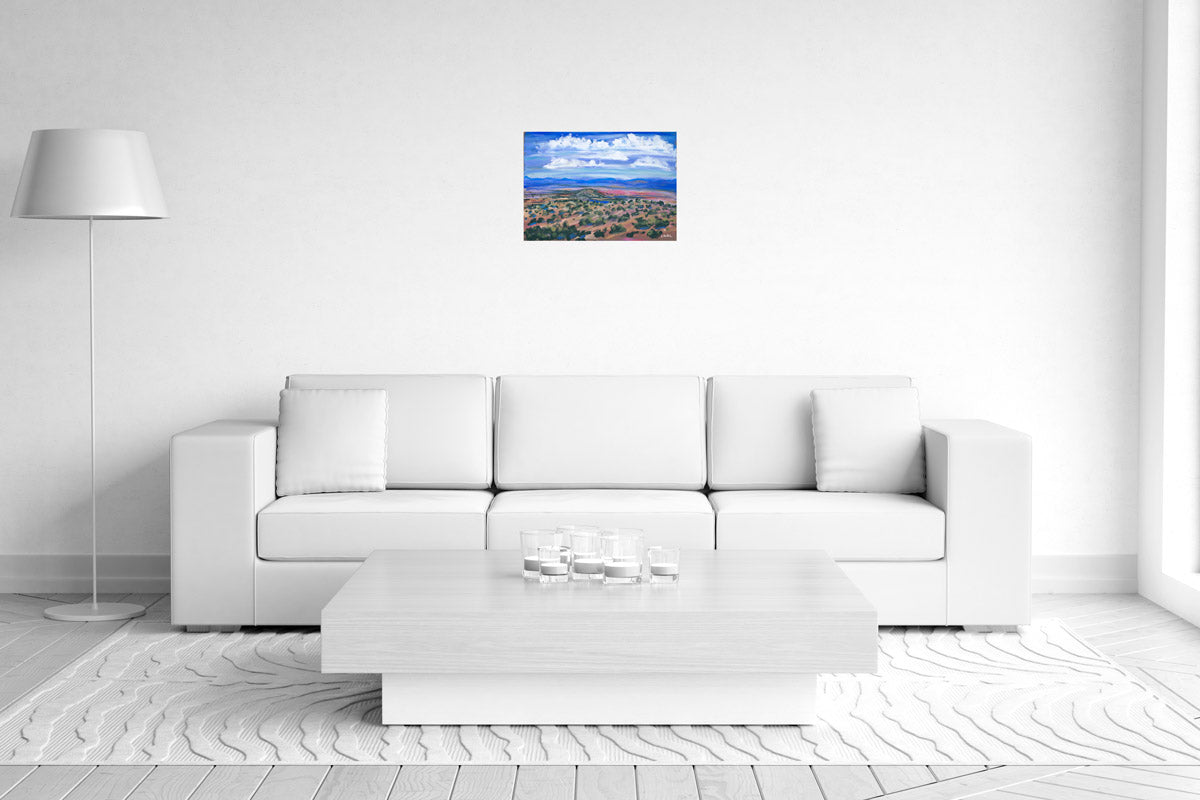 On the Road to Chimayo
Field Notes: The weather played a major role in this painting. Twice I was interrupted by a hard rain and had to quickly pack everything back in the car and wait for it to pass. Just as I finished it, a huge gust of wind blew the painting off the easel and I madly gave chase as it rolled along the ground like a tumbleweed, grabbing it just before it went off the cliff! Somehow it survived, none the worse for wear.
UNFRAMED Signed Giclée prints are individually printed on museum grade archival paper. The quality of a Giclée print is far superior to all other forms of printing. It's the closest you can get to the real thing.
The Real Thing: If you are interested in purchasing original pastel paintings contact us.
Southwest Landscape Painting, Santa Fe Artist, Plein Air Pastel, Fine Art Giclee Print, Laurel Guy Art