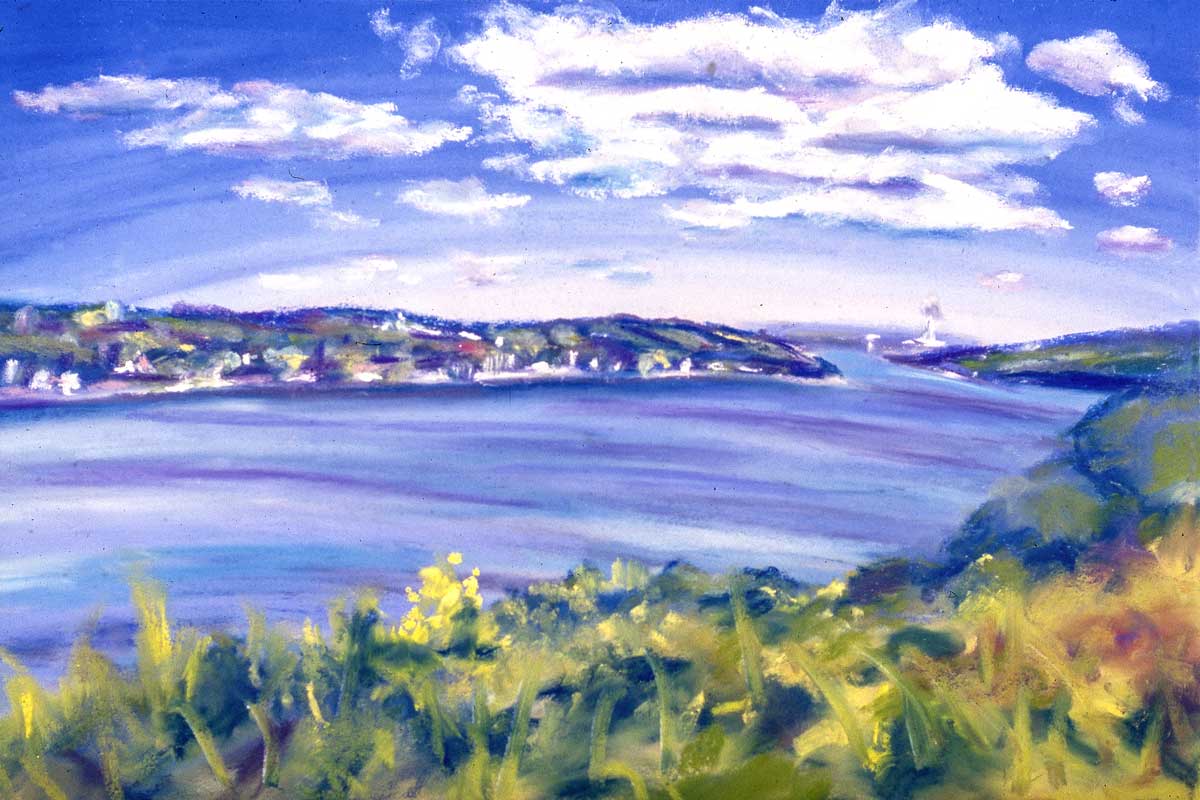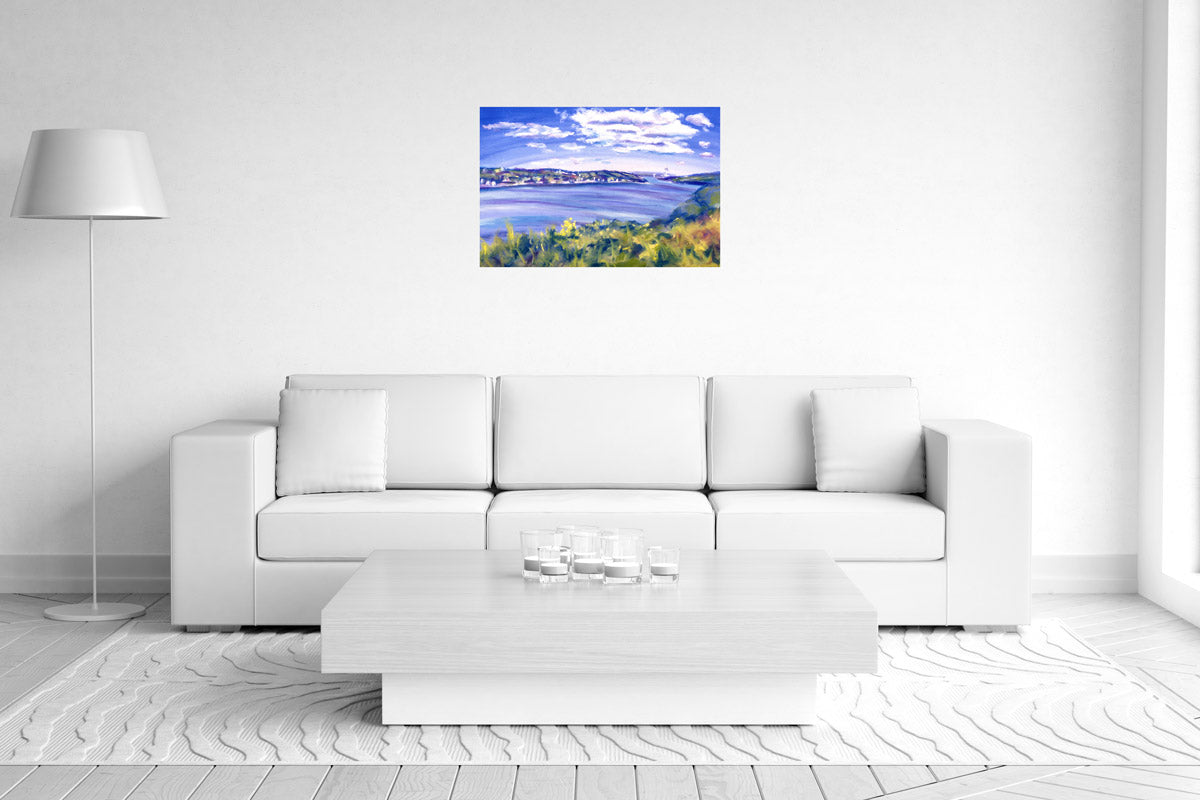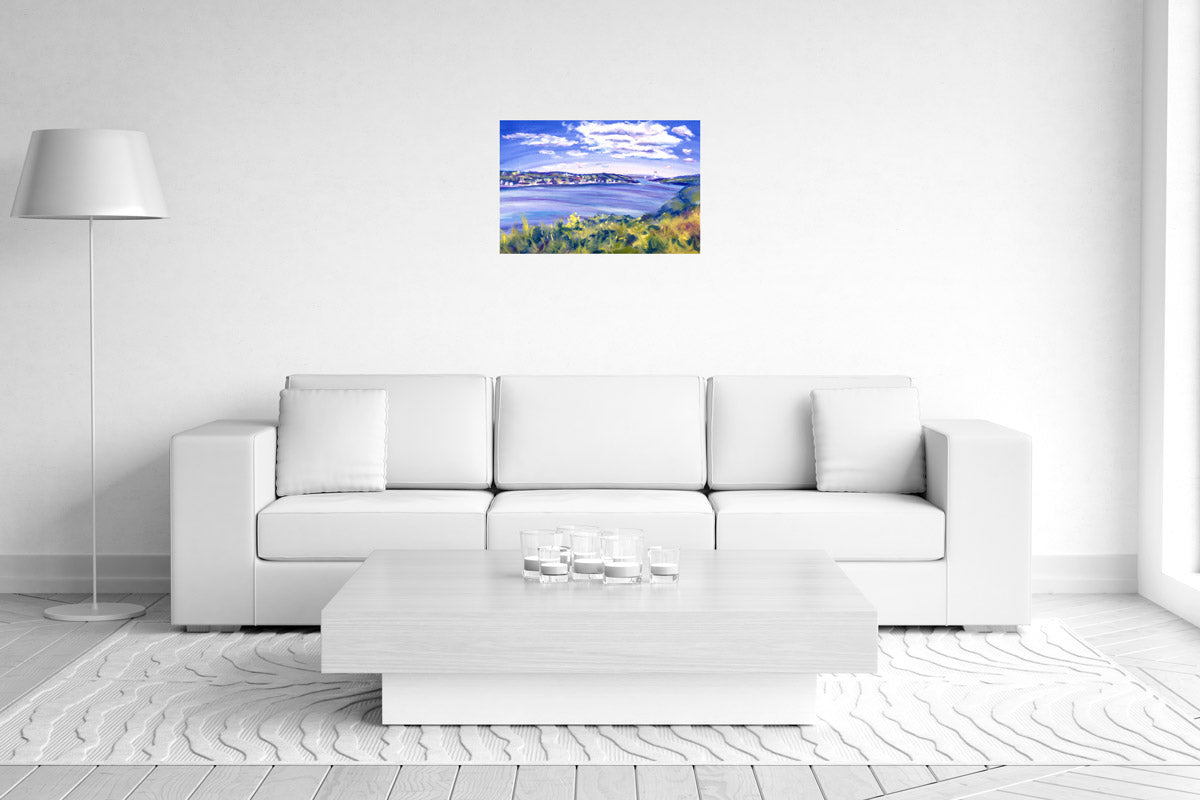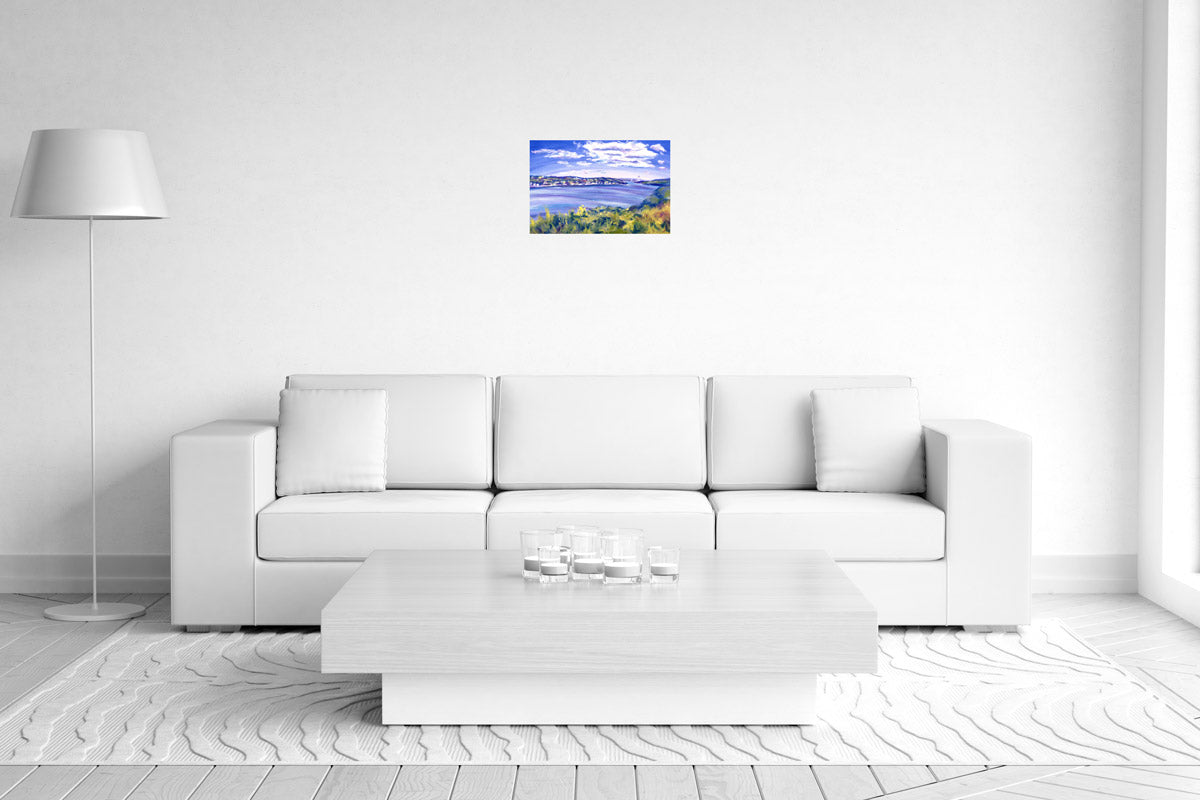 High Above Cayuga III
Field Notes. Cayuga Lake is one of the largest Finger Lakes. I have lived in Ithaca NY for over 35 years and I have looked at this lake every single day. This location is perhaps the best vantage point I have ever found because I am high enough to have a panoramic view from Stewart Park all the way to the north.
This stand alone piece is also part of a Triptych: High Above Cayuga I; High Above Cayuga II; High Above Cayuga III
UNFRAMED Signed Giclée prints are individually printed on museum grade archival paper. The quality of a Giclée print is far superior to all other forms of printing. It's the closest you can get to the real thing.
The Real Thing: If you are interested in purchasing original pastel paintings contact us.
#Finger Lakes Landscape Painting#Ithaca NY Artist#Plein Air Pastels#Fine Art Giclee Print#Laurel Guy Art