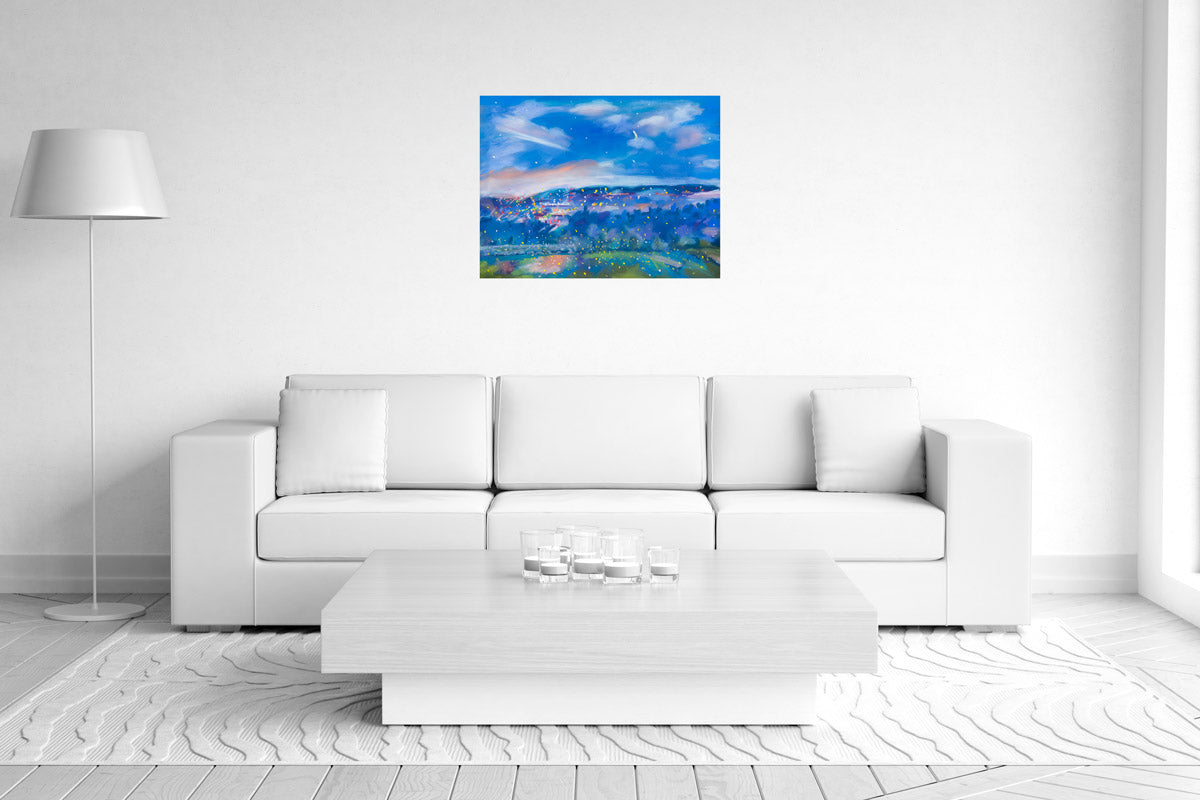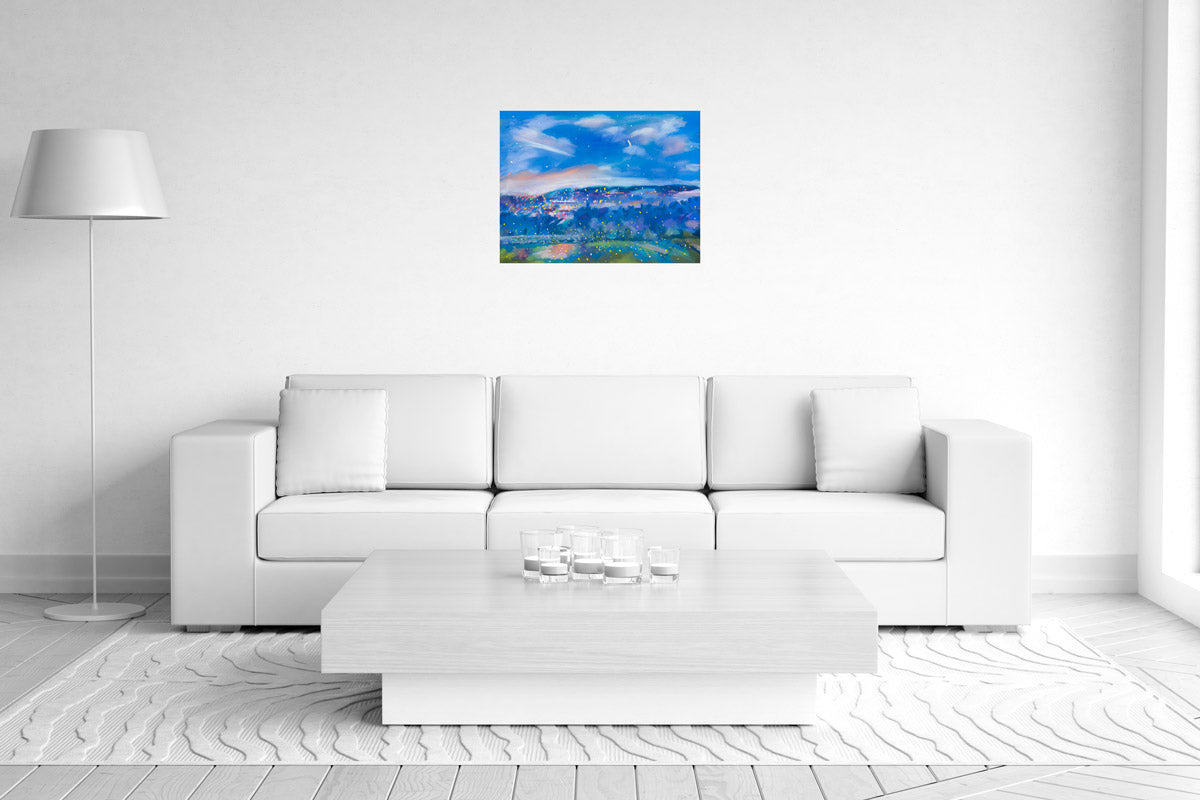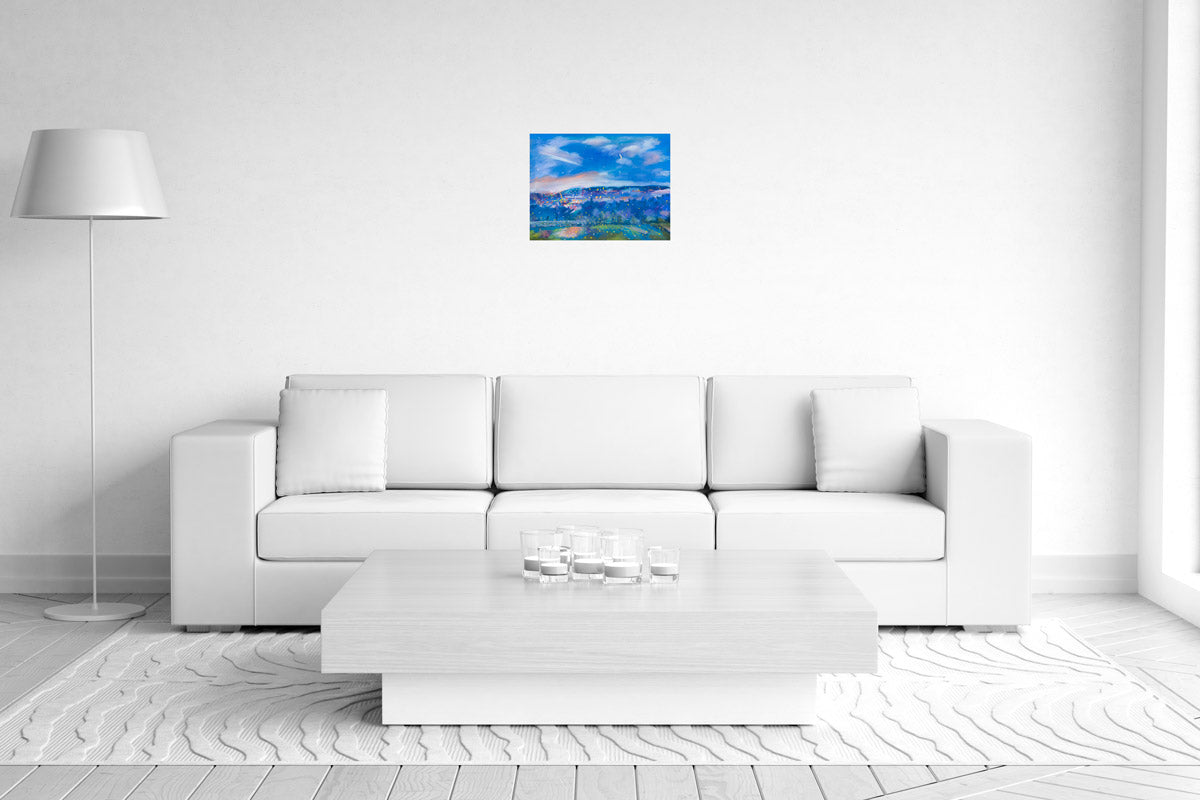 Fireflies at Sunset Park
Field Notes: A sweet postage stamp of a park that has a bird's eye view of the entire valley, the city lights of Ithaca and a glimpse of Cayuga Lake. It's where Ithacans have gone for decades to catch the light at the end of the day.
UNFRAMED Signed Giclée prints are individually printed on museum grade archival paper. The quality of a Giclée print is far superior to all other forms of printing. It's the closest you can get to the real thing.
The Real Thing: If you are interested in purchasing original pastel paintings contact us.
#Finger Lakes Landscape Painting#Ithaca NY Artist#Plein Air Pastels#Fine Art Giclee Print#Laurel Guy Art