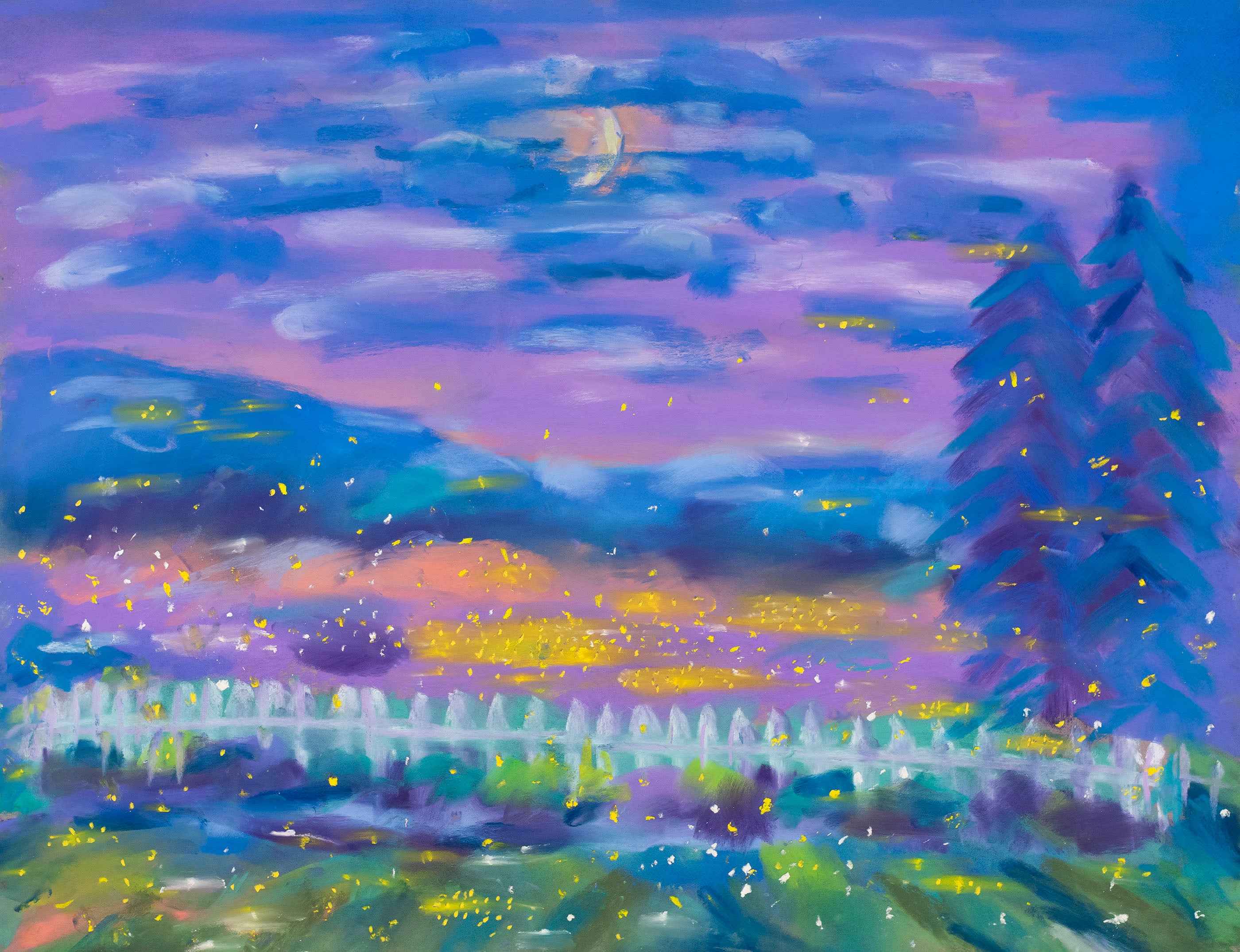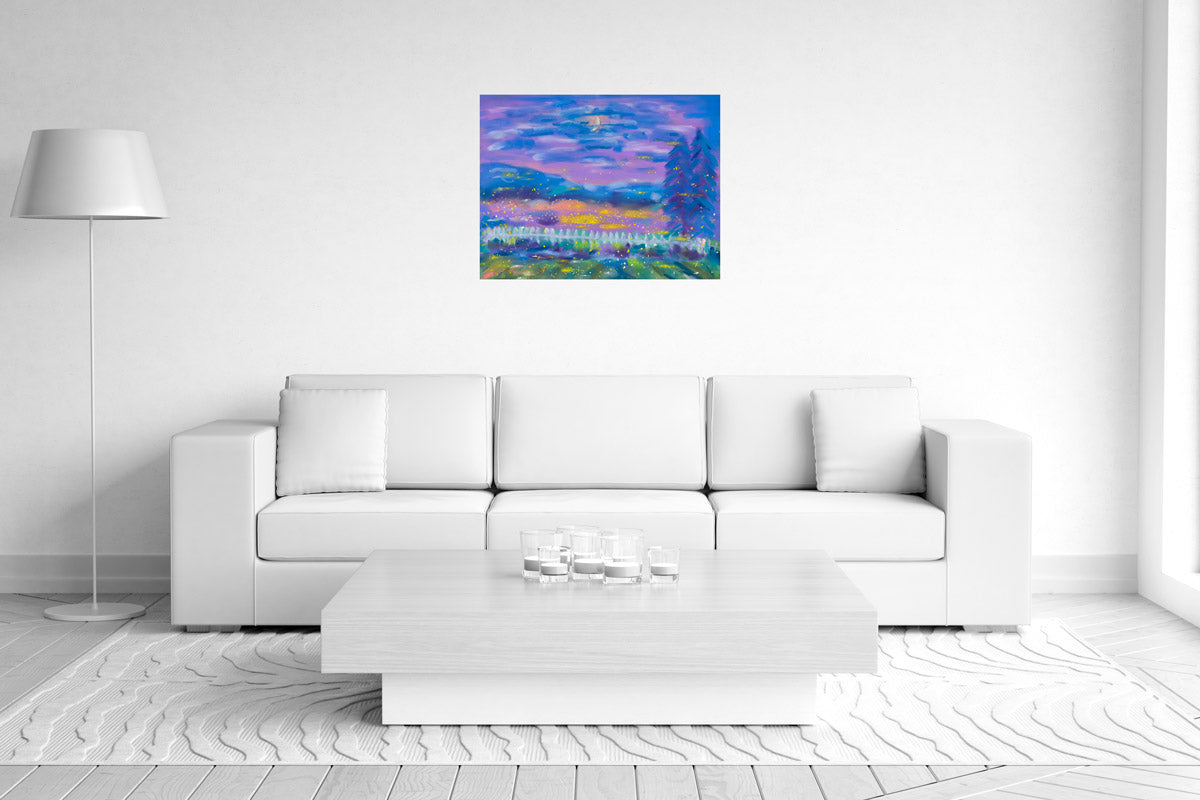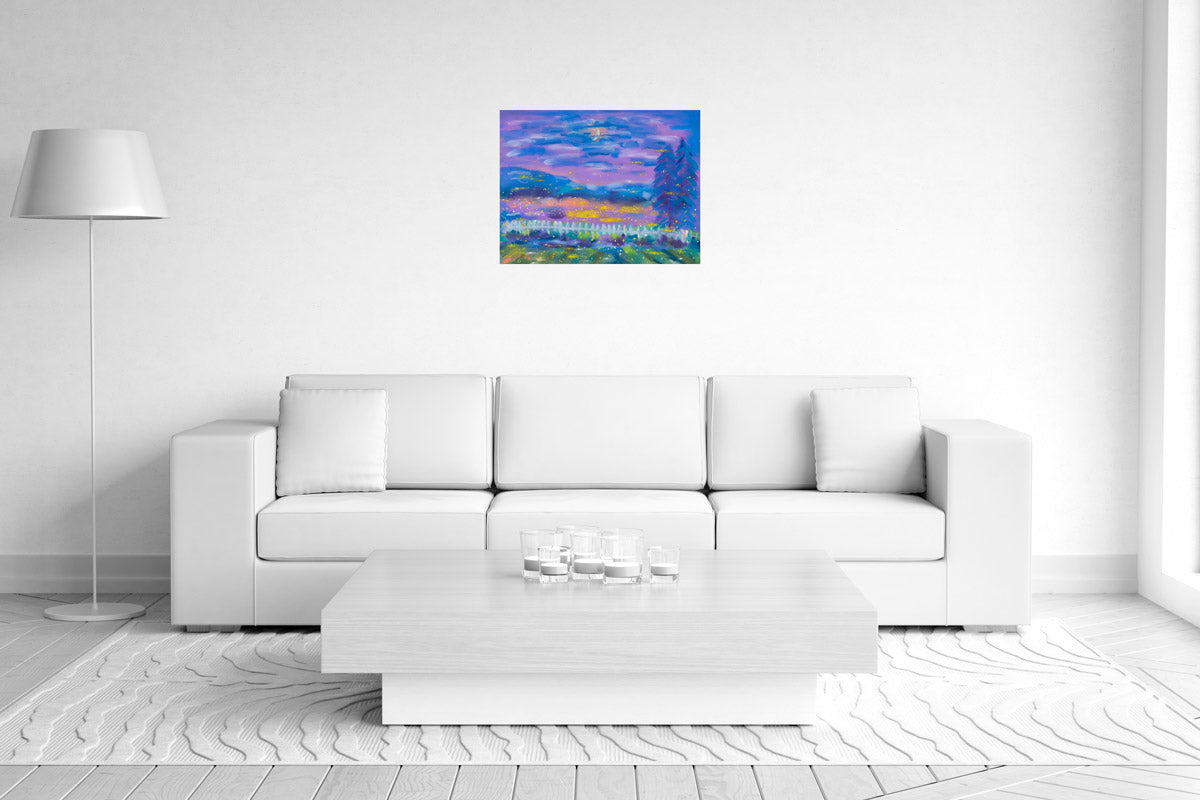 Fireflies and the Crescent Moon
Field Notes: The crescent moon peeking through dark blue clouds accompanied by neon flashes of fireflies lighting up simultaneously.  
UNFRAMED Signed Giclée prints are individually printed on museum grade archival paper. The quality of a Giclée print is far superior to all other forms of printing. It's the closest you can get to the real thing.

The Real Thing: If you are interested in purchasing original pastel paintings contact us.
#Finger Lakes Landscape Painting#Ithaca NY Artist#Plein Air Pastels#Fine Art Giclee Print#Laurel Guy Art